Meeting Site
---
The meeting will be held at NSRRC campus.
National Synchrotron Radiation Research Center
101 Hsin-Ann Road, Hsinchu Science Park,
Hsinchu 30076, Taiwan

TEL: +886-3-578-0281
FAX: +886-3-578-9816

國家同步輻射研究中心
30076 新竹市科學園區新安路101號
For safety consideration, the main gate on Hsin-Ann Road was closed temporarily during the construction of the new facility (Taiwan Photon Source, TPS). If you need to make business trip to NSRRC, please access the facility from the gate on Park Ave. 3.
NSRRC Campus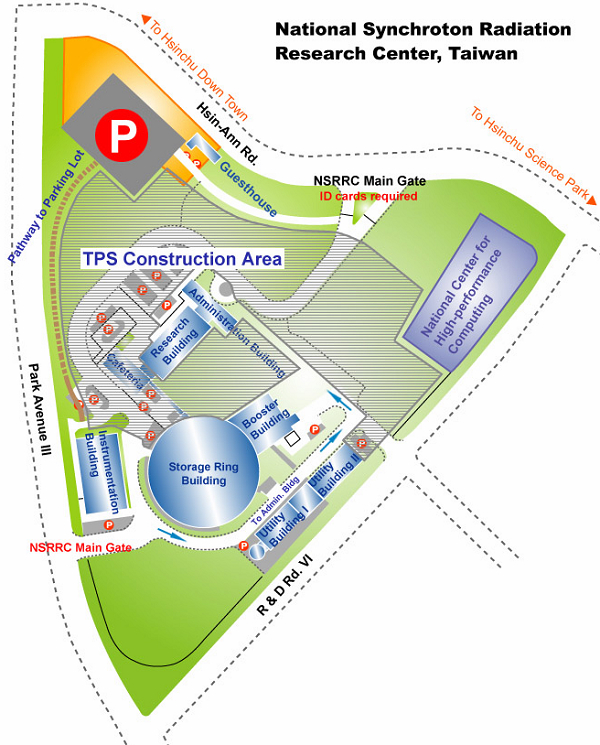 Meeting Venue: NSRRC Campus Meeting Room: L100 (Administration Building)