How to find us
| EPICS 2013
Diamond and ISIS, hosting the EPICS2013 meeting, are located at the Rutherford Appleton Laboratory on the Harwell Oxford campus, near Didcot, Oxfordshire.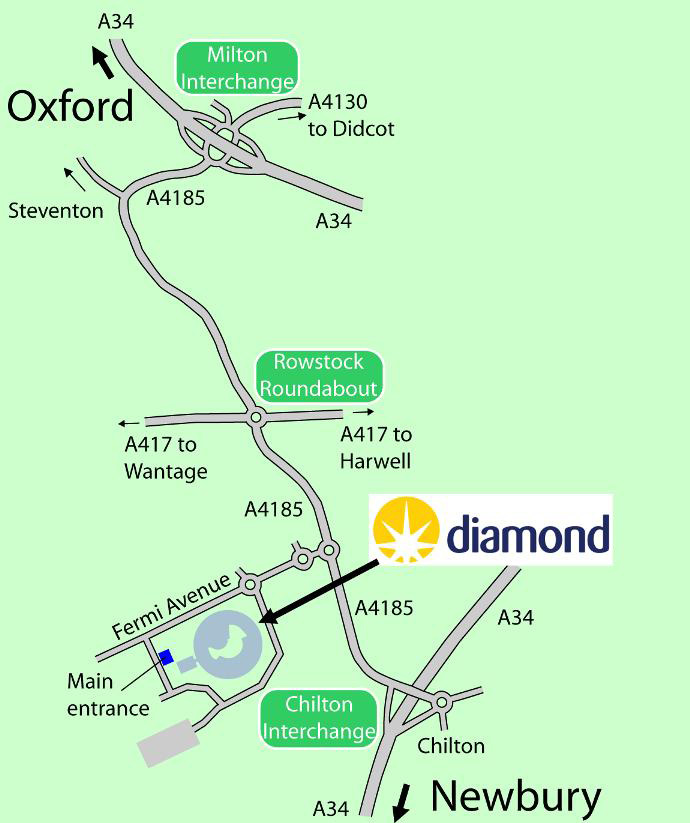 Address
Diamond Light Source Ltd
Diamond House
Harwell Oxford
Didcot
Oxfordshire
OX11 0DE
Please note: Some Satnav users may find that using the postcode above directs them to Didcot town centre. If your SatNav directions do not agree with the maps below you may wish to use this alternative postcode: OX11 0QX.
Maps
Getting here
For information on driving, flying or using public transport to get to the EPICS 2013 meeting, please use the links below.