---
Hi,
I have a EDM screen using the Hoff Video widget to display images from an areaDetector Image Plugin, so far it is working great.
My question is:
Is it possible to associate a PV with the "Bits Per Pixel" property of this widget?
Here is a screenshot of the properties window for this widget.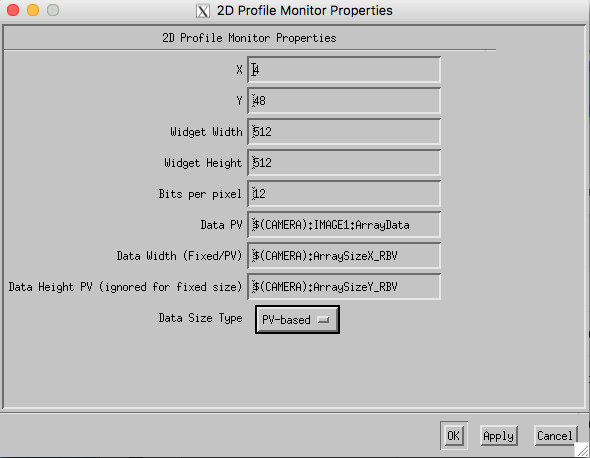 Thank you,
Hugo
---
Replies:

RE: EDM Hoff Video Widget and Bits Per Pixel Mark Rivers
---
Navigate by Date:

Navigate by Thread: