---
Hi,
While exploring EPICS Base 7 by checking out the code from 
https://git.launchpad.net/epics-base
 I noticed that ca, libcom and database submodules are using the same URL as epics-base but pointing to different branches ("ca/master", "libcom/master" and "database/master") while epics-base uses the "core/master" branch.
Some questions about the structure appeared but I would like to start with this one if possible:
- Why the three submodules (ca, libcom, database) are being handled different than the other submodules?
To support my understanding of it I did this little scheme: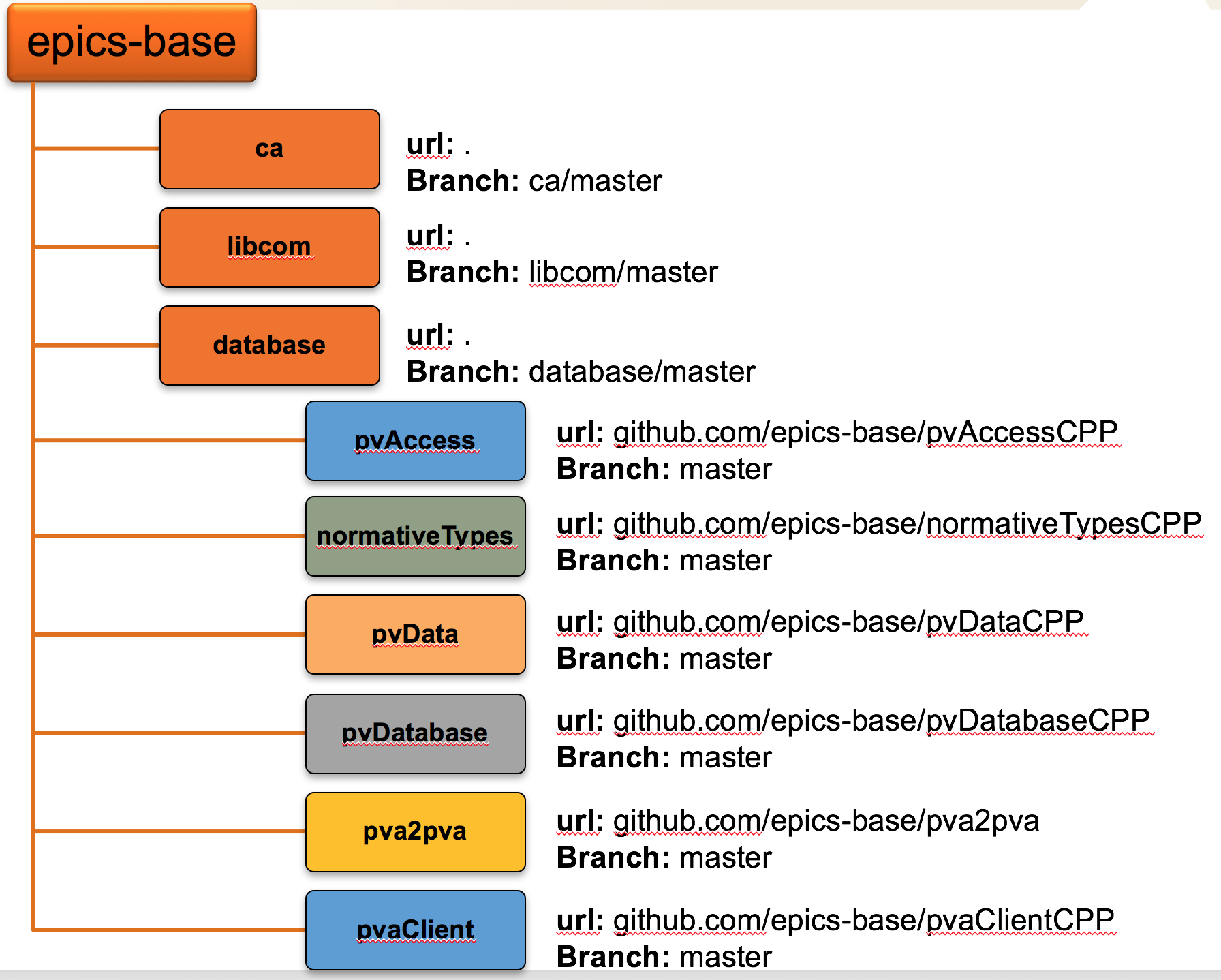 Sorry if this is a repeated question or if the questions are for still being fresh on handling submodules.
Thank you,
Hugo
---
Replies:

Re: Epics Core 7 & Submodules Hartman, Steven M.
---
Navigate by Date:

Navigate by Thread: