---
Hi Xihui,

At first, thank you and Kay again for helping me last time. Today my widget is able to open an opi file in view by clicking on a button.
Now I'm interested in the rotation of my widget in opi editing mod and it's not very conclusive.

When I execute a Rotate right or left (see picture below).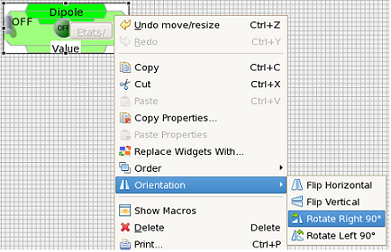 Here is the result :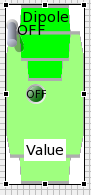 You can see that the picture don't rotate with the widget.
The problem already exist with the image widget with the property "Stretch to Fit" at "yes".
What can I do to solve this problem ?

Thanks
Best regards


begin:vcard
fn:Charles-Henry PATARD
n:PATARD;Charles-Henry
org;quoted-printable:GANIL;Service des Acc=C3=A9l=C3=A9rateurs/Groupe Informatique Machine
adr:;;Telephone 0231454905;Caen;;;France
email;internet:patard@ganil.fr
title:Technicien informatique
tel;work:0231454905
note;quoted-printable:T=C3=A9l=C3=A9phone : 0231454905
version:2.1
end:vcard


---
Replies:

RE: Rotation image Widget Chen, Xihui
---
Navigate by Date:

Navigate by Thread: