Hello, J. Sullivan:
We have a customized DCS6 (Detector control system for up to 6 detector modules ) with 5 Dextris Mythen detector modules. We are using ADMythen module to control those 5 Detectors. The result is as follows.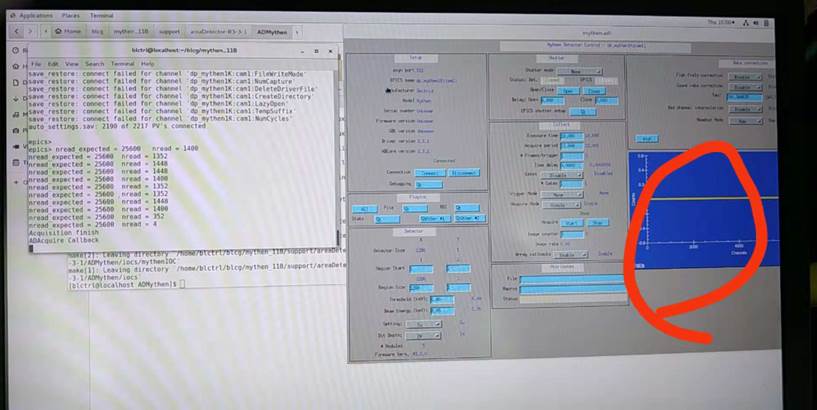 Figure 1.Read back results
It can be seen the controlling part works well, but the read back data is all 0 which is not reasonable.
We tried to print the debug. The result is like figure 2.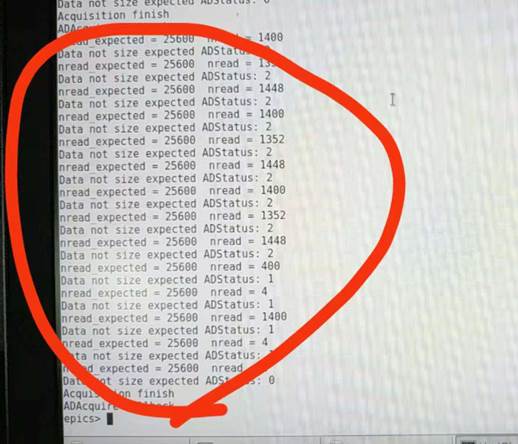 It can be seen "nread" never equals "nread_expected". So we believe it happens in "acquisition" parts (from line 853 to line 947). But we have not find the actual line. Any suggestions?
Thank you!
---Ying