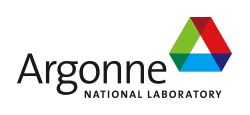 Hardware Support: by Manufacturer
Database updated 26 May 2020 at 11:33 CDT
The following table contains a list of I/O devices for which EPICS device and/or driver support has been written, sorted by the manufacturer's name. The table is also available sorted by Bus Type, by Contact Name, or by Link name (you can also click on any active column title to switch views).
The related Soft Support database is available here.
To request a new entry in this table for your Hardware Support module, use this form. Email corrections or questions about this page to Andrew Johnson.
Contact email addresses have had an anti-spam filter applied. To mail anyone from the mailto: links below you will have to replace the string "_at_" in the email address with an "@" character.
Contents
---
Entries
| Bus | Module | Description | Contact | Link |
| --- | --- | --- | --- | --- |
| CPCI/PXI | Acqiris digitizer | High-speed cPCI digitizer (max. 8GS/s, 10-bit) | Yong Hu | SF:epics |
| Ethernet-GPIB (Asyn) | E2050A, E5810A | LAN/GPIB Gateway | | APS:Asyn |
| Ethernet-GPIB | E2050A, E5810A | LAN/GPIB Gateway | Benjamin Franksen | BESSY:gpib |
| GPIB | 33120A | Function Generators & Waveform Synthesizer | Mauro Giacchini | LNL:epics |
| GPIB | 3458A | Digital Mulitmeter | Frank Lenkszus | |
| GPIB | 3478A | Multimeter | | |
| GPIB | 34970A | Data Aquisition / Switch Unit | Peter Mueller | |
| GPIB | 438A | Powermeter | | |
| GPIB | 53181A | Frequency Counter | | |
| GPIB | 6002A | DC Power Supply | | |
| GPIB | 6050A | System DC Electronic Load | Ned Arnold | |
| GPIB | 66000A | Modular Power Supply System /w 66102A and a 66105A | Tony Wilson | |
| GPIB | 6622 | Dual Power Supply | Ned Arnold | |
| GPIB | 6644A | DC Power Supply | | |
| GPIB | 8508A | Vector Voltmeter | | |
| GPIB | 8656B | RF Sig generator 0.1-990 MHz | | |
| GPIB | 8657A | RF Sig generator 0.1-1040 MHz | | |
| RS-232 (Asyn) | E364XA | Power Supplies | | APS:modules |
| RS-232 (Streams) | 4UHV | Ion Pump Controller | Pete Owens | |
| RS-232 (Streams) | E3631A | Triple output DC power supply | ISIS Computing Group | |
| RS-232 (Streams) | XGS-600 | Gauge Controller | Pete Owens | |
| VME | 10895 | laser interferometer | Tim Mooney | APS:synApps/vme |
| VME | E1366A | RF 4:1 Multiplexer | Matthew Bickley | |
| VXI | 1404A | Slot zero translator | | |
| VXI | E1368A | 18 GHz Microwave Switch Module | | |
| VXI | E1445A | Arbitrary function generator | | |
| VXI | Z2038A | Comparator, 16 chan analog | | |
| Bus | Module | Description | Contact | Link |
| Bus | Module | Description | Contact | Link |
| --- | --- | --- | --- | --- |
| RS-485 (Streams) | TPS | Turbo Pump System | Ru Igarashi | |
| RS-485 (Streams) | Turbo V550, V551 | Turbo Pump Controller | Ru Igarashi | |
| RS-485 (Streams) | Turbo V81, V301 | Turbo Pump Controller | Ru Igarashi | |
| RS-485 (Streams) | Turbo-V Remote Panel | Pump Controller Panel | Ru Igarashi | |
| RS-485 (Streams) | TwisTorr 304 | Turbo Pump Controller | Ru Igarashi | |
| Bus | Module | Description | Contact | Link |
| --- | --- | --- | --- | --- |
| AB1746/1747 | 1746-HSTP1 | Stepper Motor Controller | | SLAC:allenBradley |
| AB1746/1747 | 1747-DCM | communication module | | SLAC:allenBradley |
| AB1771 | 1771-DCM | communication module | | APS:allenBradley |
| AB1771 | 1771-IBD | 16*bi; 10V to 30V DC | | APS:allenBradley |
| AB1771 | 1771-IFE | 8*ai; differential, -10V to 10V DC | | APS:allenBradley |
| AB1771 | 1771-IFE | 8*ai; differential, 4mA to 20mA DC | | APS:allenBradley |
| AB1771 | 1771-IGD | 16*bi; TTL | | APS:allenBradley |
| AB1771 | 1771-IL | 8*ai; differential, -10V to 10V DC, 1KV isolation | | APS:allenBradley |
| AB1771 | 1771-IXE | 8*ai; differential, thermocouple | | APS:allenBradley |
| AB1771 | 1771-Nx | N-series | | APS:allenBradley |
| AB1771 | 1771-OBD | 16*bo; 10V to 60V DC | | APS:allenBradley |
| AB1771 | 1771-OFE1 | 8*ao; differential, -10V to 10V DC | | APS:allenBradley |
| AB1771 | 1771-OG | 8*bo; TTL | | APS:allenBradley |
| AB1771 | 1771-OW | 8*bo; contact | | APS:allenBradley |
| AB1771 | Redi-PANEL | 8*bi + 8*bo; buttons/lights | | APS:allenBradley |
| AB1794 | 1794-IB16 | 16*bi; 24V DC sink | Carl Lionberger | |
| AB1794 | 1794-IE4XOE2 | 4*ai + 2*ao; 12-bit, 10V or 4-20ma | Carl Lionberger | |
| AB1794 | 1794-IE8 | 8*ai; 12-bit, 10V or 4-20ma | Carl Lionberger | |
| AB1794 | 1794-IF2XOF2I | 2*ai + 2*ao; 12-bit, 10V or 4-20ma | Carl Lionberger | |
| AB1794 | 1794-OE4 | 4*ao; 12-bit, 10V or 4-20ma | Carl Lionberger | |
| AB1794 | 1794-OW8 | 8*bo; relay 24V DC/120V AC | Carl Lionberger | |
| Ethernet | ControlLogix 5000 | A/B Logix 5000 series of PLCs | John A. Priller | NSCL:Controls |
| Ethernet | ControlLogix 5000 | A/B Logix 5000 series of PLCs | Kay-Uwe Kasemir | SNS:EtherIP |
| RS-232-ABDF1 | 1771-KG | driver support for A-B DF1 serial protocol | | |
| VME-AB1771 | 6008-SV, -SV1R, -SV2R | 1771 Remote I/O scanner | | APS:allenBradley |
| Bus | Module | Description | Contact | Link |
| --- | --- | --- | --- | --- |
| Ethernet (Streams) | Servo and Steppers | eSCL for series including BLuDC9, BLuDC4, STAC5, and STAC6. | Wesley Moore | |
| Bus | Module | Description | Contact | Link |
| --- | --- | --- | --- | --- |
| VME | BC635/637 | Time and Frequency Processor | | |
| Bus | Module | Description | Contact | Link |
| --- | --- | --- | --- | --- |
| VME | VME 7305 | Smart Analog Monitor, 32 chan, 20 bits, A/R | | SLAC:vsam |
| VME | VME 7550 | Summary Interlock and Alarm Module | | SLAC:siam |
| Bus | Module | Description | Contact | Link |
| --- | --- | --- | --- | --- |
| RS-232 (Linux) | 1856D | 3.5 GHz Frequency Counter | | |
| Bus | Module | Description | Contact | Link |
| --- | --- | --- | --- | --- |
| CPCI/PXI | ACQ164CPCI | 32-64 channel 24-bit digitizer, +/-10V, 128kHz, 6M samples, XScale IOC, Gb Ethernet | Peter Milne | D-TACQ:ACQ164 |
| CPCI/PXI | ACQ196CPCI | Digitizer+AWG; 96*simultaneous 16-bit ai, 16*ao AWG, XScale IOC | Peter Milne | D-TACQ:ACQ196 |
| IOC-CPCI (Linux) | ACQ164CPCI | 32-64 channel 24-bit digitizer, +/-10V, 128kHz, 6M samples, XScale IOC, Gb Ethernet | Peter Milne | D-TACQ:ACQ164 |
| IOC-CPCI (Linux) | ACQ196CPCI | 1GB XScale IOC, 96*simultaneous 16-bit ai, 16*ao AWG, CPCI/PXI | Peter Milne | D-TACQ:ACQ196 |
| Bus | Module | Description | Contact | Link |
| --- | --- | --- | --- | --- |
| IPAC (Asyn) | IP-Unidig | Many digital I/O modules | Mark Rivers | CARS:ipUnidig |
| IPAC-GPIB (Asyn) | IP-1488 | GPIB Interface | Eric Norum | APS:Asyn |
| IPAC-RS-232 (RTEMS) | OctalSerial | 8 channel RS-232/RS-422/RS-485 | Andrew Johnson | GitHub:ipac |
| IPAC-RS-232 (VxWorks) | OctalSerial | 8 channel RS-232/RS-422/RS-485 | Andrew Johnson | GitHub:ipac |
| IPAC | IP-DAC SU | SU analog out 16 chan se 10V | Peregrine McGehee | |
| IPAC | IP-Digital 24 | 24 Line Digital Input/Output Module (bi, bo, longout, longin, mbbodirect) | Len Reder | |
| IPAC | IP-Driver 40 | 40 Channel Low Side Driver Module (bi, bo) | Len Reder | |
| IPAC | IP-Relay | binary out 8 chan latching | Peregrine McGehee | |
| IPAC | IP-Thermocouple | 24 channel, 16 bit thermocouple readout | Markus Janousch | SLS:controls |
| IPAC | IP-UniDig-I-E | binary in/out 24 ch+inter | Peregrine McGehee | |
| IPAC | IP16-ADC | analog in 8 chan diff +/-10V | Peregrine McGehee | |
| ISA-IPAC (vxWorks) | ATC40 | ISA/PC IPAC Carrier, 4 slots | Jeff Hill | GitHub:ipac |
| VME-IPAC (devLib) | VIPC310 | 3U IPAC Carrier, 2 slots | Andrew Johnson | GitHub:ipac |
| VME-IPAC (devLib) | VIPC610, 616, 626 | 6U IPAC Carrier, 4 slots | Andrew Johnson | GitHub:ipac |
| VME | VMIVME-6015 | Four-port VME serial board | Ailing LI | |
| Bus | Module | Description | Contact | Link |
| --- | --- | --- | --- | --- |
| IPAC | IP-ADC-8401 | 8 channel ADC +/- 10V 16 bit | | SLS:controls |
| IPAC | IP-ADC-8403 | ai*16, 24bit, 0-5V & +/-2.5V | | |
| IPAC | IP-ADC-8413 | ai*16, 16 Bit, +/-5V & +/-10V 256K FIFO | | |
| IPAC | IP-DAC-8402 | 16 channel ADC +/- 10V 16 bit | | SLS:controls |
| IPAC | IP-ENCODER-8513 | 32 bit Encoder Reader | | |
| IPAC | IP-SCA-8512 | 16 channel Scaler +/- 10V 16 bit | | SLS:controls |
| IPAC | IP-SI-8515 | 8 Channel RS-232 with FIFO Buffers | | |
| IPAC | IP-SI-8516 | 8 Channel RS-422 / RS-485 with FIFO Buffers | | |
| IPAC | IP-STEPPER-8601 | 4 x Stepper Motor Controller | | |
| PCIe-IPAC | PCI-6335 | PCI Express 2 x IP Card Carrier | | |
| VME (Linux) | 2508 | 32 Channel 16bit ADC | Russ Berg | |
| VME-CAMAC | VSD-2992 | CAMAC Serial Highway | Matthew Bickley | |
| VME64x-IPAC | VICB8001 | 6U IPAC Carrier, 2 slots + Digital I/O | | SLS:controls |
| VME64x-IPAC | VICB8002 | 6U IPAC Carrier, 4 slots | | SLS:controls |
| VME | VDD2670 | 18-bit opto-isolated DAC, 2 chan | | |
| VME | VTR2535 | 8-ch, 12/14-bit, 10MHz transient recorder | | |
| Bus | Module | Description | Contact | Link |
| --- | --- | --- | --- | --- |
| RS-232 (Streams) | Radiation Monitor | 8 Channel, primarily XRAY in the 60KeV range (Ethernet available) | Wesley Moore | |
| Bus | Module | Description | Contact | Link |
| --- | --- | --- | --- | --- |
| RS-232 (Streams) | AWG | digital arbitary waveform generator with auxiliary step output | Pete Owens | |
| Bus | Module | Description | Contact | Link |
| --- | --- | --- | --- | --- |
| Ethernet (Streams) | J1511021 Grid Pulser | e- gun pulse driver, high synchronised rep-rate | Tang Leil | |
| Bus | Module | Description | Contact | Link |
| --- | --- | --- | --- | --- |
| IOC-PC/104 (Linux) | VC1A | Vision Compact Industrial DIN Rail Computer (Pentium MMX /w Ethernet, PC104 bus & Profibus DP card) | Robby Tanner | |
| Bus | Module | Description | Contact | Link |
| --- | --- | --- | --- | --- |
| RS-232 (Streams) | Model 789A | Digital Scan Control and Motor Driver for monochromators | Wesley Moore | |
| Bus | Module | Description | Contact | Link |
| --- | --- | --- | --- | --- |
| PCI | Various DAQ cards | ai, ao, bi, bo, counters | | SF/epics:DAQmx |
| RS-232 (RTEMS) | FP-1000 series | Field Point Distributed IO (support for FP-TC-120, FP-RTD-122, FP-RLY-420, FP-DI-301, FP-DI-330, FP-DI-401) | Tony Wilson | |
| USB | Various DAQ cards | ai, ao, bi, bo, counters | | SF/epics:DAQmx |
| VME-GPIB | 1014 | single port GPIB controller (3) | Benjamin Franksen | BESSY:gpib |
| VXI | VXI-MXI | VXI-MXI with INTX | Ned Arnold | |
| Bus | Module | Description | Contact | Link |
| --- | --- | --- | --- | --- |
| RS-232 (Asyn) | CN8201/2 | Multi Stage Ramp/Soak Temperature Process Controller | John Dobbins | |
| RS-232 (Asyn) | DP97 | Digital Thermometer | Eric Norum | |
| RS-232 (Streams) | CYD218 Series | 8-channel Cryogenic Digital Thermometers | Wesley Moore | |
| RS-232 (Streams) | iSeries RS-232 Comm. | iSeries Temperature Controllers and Strain Gauges | Ru Igarashi | |
| RS-232 (Streams) | Omegabus D5000 | 4-channel digital transmitters | Wesley Moore | |
| RS-232 (Streams) | TCIC | High Speed 8-ch Thermocouple Interface Card | Wesley Moore | |
| RS-232 | DP41 | Digital panel meter | Mark Rivers | APS:synApps/ip |
| RS-485 (Streams) | Omegabus D5000 | 4-channel digital transmitters | Wesley Moore | |
| Bus | Module | Description | Contact | Link |
| --- | --- | --- | --- | --- |
| Ethernet (Asyn) | C-702 | Hybrid System Controller | Steffen Rau | APS:synApps/motor |
| Ethernet (Asyn) | C-884 | Motor Controller | Steffen Rau | APS:synApps/motor |
| Ethernet (Asyn) | C-885.M1 | Modular Multi-Axis Controller with Card Slots | Steffen Rau | APS:synApps/motor |
| Ethernet (Asyn) | E-517 | Digital Piezo Controller Operation Module | Steffen Rau | APS:synApps/motor |
| Ethernet (Asyn) | E-712 | Digital Piezo Controller | Steffen Rau | APS:synApps/motor |
| Ethernet (Asyn) | E-725, E-727 | Digital Piezo Controller | Steffen Rau | APS:synApps/motor |
| Ethernet (Asyn) | E-753 | Digital Piezo Controller | Steffen Rau | APS:synApps/motor |
| Ethernet (Asyn) | E-754 | Digital Piezo Controller | Steffen Rau | APS:synApps/motor |
| Ethernet (Asyn) | E-873 | Q-Motion� Controller | Steffen Rau | APS:synApps/motor |
| Ethernet (Asyn) | Hexapod | Hexapod controllers (M-840, M-850, C-887) | Steffen Rau | APS:synApps/motor |
| RS-232 (Asyn) | C-702 | Hybrid System Controller | Steffen Rau | APS:synApps/motor |
| RS-232 (Asyn) | C-844, C-848, C-862/3 | motor controller | Kevin Peterson | APS:synApps/motor |
| RS-232 (Asyn) | C-863.11, C-663.11 | (stepper) motor controllers | Steffen Rau | APS:synApps/motor |
| RS-232 (Asyn) | C-867 | PILine� motion controller | Steffen Rau | APS:synApps/motor |
| RS-232 (Asyn) | C-884 | Motor Controller | Steffen Rau | APS:synApps/motor |
| RS-232 (Asyn) | E-516 | Computer Interface Module for 500 series PZT Controllers | Joe Sullivan | APS:synApps/motor |
| RS-232 (Asyn) | E-517 | Digital Piezo Controller Operation Module | Steffen Rau | APS:synApps/motor |
| RS-232 (Asyn) | E-662 | Low-Voltage Piezoelectic (LVPZT) Amplifier/Controller | Joe Sullivan | APS:synApps/motor |
| RS-232 (Asyn) | E-709, E-710, E-712 | Digital Piezo Controller | Steffen Rau | APS:synApps/motor |
| RS-232 (Asyn) | E-725, E-727 | Digital Piezo Controller | Steffen Rau | APS:synApps/motor |
| RS-232 (Asyn) | E-753 | Digital Piezo Controller | Steffen Rau | APS:synApps/motor |
| RS-232 (Asyn) | E-754 | Digital Piezo Controller | Steffen Rau | APS:synApps/motor |
| RS-232 (Asyn) | E-755 | Digital motion controller | Steffen Rau | APS:synApps/motor |
| RS-232 (Asyn) | E-816 | Computer Interface Module (PZT E-621,E-625,E-665 Controllers) | Joe Sullivan | APS:synApps/motor |
| RS-232 (Asyn) | E-861 | NEXACT� Controller | Steffen Rau | APS:synApps/motor |
| RS-232 (Asyn) | E-871, E-873 | Q-Motion� Controller | Steffen Rau | APS:synApps/motor |
| RS-232 (Asyn) | Hexapod | Hexapod controllers (M-840, M-850, C-887) | Steffen Rau | APS:synApps/motor |
| RS-232 (Asyn) | M-840, M-850 | Hexapod stage (motion platform) | Mark Boots | USASK:PIHexapod |
| Bus | Module | Description | Contact | Link |
| Bus | Module | Description | Contact | Link |
| --- | --- | --- | --- | --- |
| Ethernet (HTTP) | CumulusWeather | Weather data from Cumulus weather station software | Ru Igarashi | |
| Bus | Module | Description | Contact | Link |
| --- | --- | --- | --- | --- |
| Ethernet-Modicon | Quantum, Momentum | MODICON Quantum and Momentum PLCs via Ethernet | Rolf Keitel | |
| Bus | Module | Description | Contact | Link |
| --- | --- | --- | --- | --- |
| IOC-RS-232 (RTEMS) | EROC | Motorola 68360 based IOC running EPICS/RTEMS /w 4 RS-232 Ports | Tony Wilson | |
| IOC-Stepper (RTEMS) | Micro Stepper Driver | Microstep Motor Controller with embedded RTEMS/EPICS | Tony Wilson | |
| Bus | Module | Description | Contact | Link |
| --- | --- | --- | --- | --- |
| IOC-PC/104 (Linux) | 518 | 8 channel 16-bit A/D for thermocouples, RTD's, strain gauges, voltage inputs, 4-20 mA, thermistors, and resistors. | David Kline | APS:ebrick |
| VME (Linux) | 118 | 8 channel 16-bit A/D for thermocouples, RDT's, strain gauges, voltage inputs, 4-20 mA, thermistors, and resistors | Glen Wright | |
| Bus | Module | Description | Contact | Link |
| --- | --- | --- | --- | --- |
| VME (Linux) | 2536 | VMIC Digital IO module, 32 channels | Russ Berg | |
| VME | VMIVME-1111 | 64-bit binary input | | |
| VME | VMIVME-1129 | digital input 128-bit | Matthew Bickley | |
| VME | VMIVME-1182 | 64-channel binary input | | |
| VME | VMIVME-2120 | binary output 64-bit high voltage | Matthew Bickley | |
| VME | VMIVME-2120 | high voltage 64-bit binary output | Graham Waters | |
| VME | VMIVME-2232 | 32-bit relay input | | |
| VME | VMIVME-2532A | digital input/output 32-bit relay | Matthew Bickley | |
| VME | VMIVME-2534 | 32-bit binary input/output | | |
| VME | VMIVME-2536 | 32-bit binary input/output | | |
| VME | VMIVME-3113A | 12-bit scanning analog input, 64-channel | | |
| VME | VMIVME-3115 | analog input 12-bit high-thruput w/4 ch S+H | Matthew Bickley | |
| VME | VMIVME-3122 | 100kHz 16-bit waveform recorder | | |
| VME | VMIVME-3122 | 16-bit analog input, 64 channel | | SLAC:vmic |
| VME | VMIVME-3123 | analog input 16-bit high-thruput w/16 ch S+H | Matthew Bickley | |
| VME | VMIVME-3801 | 12-bit scanning analog input, 32 channel | Graham Waters | |
| VME | VMIVME-4100 | analog output | | APS:vmic |
| VME | VMIVME-4100 | analog output | | SLAC:vmic |
| VME | VMIVME-4116 | 16-bit analog output, 8 channel | | |
| VME | VMIVME-4132 | 32-channel, 12-bit analog output | | |
| VME | VMIVME-4145 | arbitrary waveform generator 4-channel 16-bit | Matthew Bickley | |
| VME | VMIVME-4150 | analog output 12-channel isolated | Matthew Bickley | |
| VME | VMIVME-4514 | 12-bit scanning analog, 16/16 channel in/out | | |
| VME | VMIVME-4514A | analog input/output 16-channel scanning | Matthew Bickley | |
| VME | VMIVME-5578 | Reflective (distributed shared) Memory | | |
| VME | VMIVME-5588 | {5578 driver should also work with this card} | Andy Foster | OSL:epics |
| Bus | Module | Description | Contact | Link |
| Bus | Module | Description | Contact | Link |
| --- | --- | --- | --- | --- |
| Ethernet SNMP | MPOD, ISEG EHS | High Voltage control software for Wiener MPOD crate. Tested with EHS 8060n modules. | Paul Nord | |
| RS-232 (Asyn) | FanTray | App to Communicate and control VME fan tray | David Beauregard | |
| Bus | Module | Description | Contact | Link |
| --- | --- | --- | --- | --- |
| IOC-DSO | ZT4210 | 2 or 4 channel oscilloscope, 8-bit @ 1 GS/s, Embedded IOC | Gary Tilley | ZTEC:epics |
| IOC-DSO | ZT4420 | 2 or 4 Channel oscilloscope, 12-bit @ 1 GS/s, Embedded IOC | Gary Tilley | ZTEC:epics |
| IOC-DSO | ZT4430 | 2 or 4 Channel oscilloscope, 13-bit @ 500 MS/s, Embedded IOC | Gary Tilley | ZTEC:epics |
| IOC-DSO | ZT4440 | 2 or 4 Channel oscilloscope, 14-bit @ 800 MS/s, Embedded IOC | Gary Tilley | ZTEC:epics |
| IOC-DSO | ZT4610 | 2 or 4 Channel oscilloscope, 8-bit @ 4 GS/s, Embedded IOC | Gary Tilley | ZTEC:epics |